Get More Information
Learn more only about this property
Click Here
Learn more about this and several properties
Add To Wishlist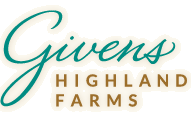 Givens Highland FarmsRetirement Communities
ADDRESS: 200 Tabernacle Road, Black Mountain, NC, USA
PHONE: (828) 669-6473
WEBSITE: Visit Website
---
AT A GLANCE
Givens Highland Farms is a licensed Life Plan Community, also known as a Continuing Care Retirement Community in Black Mountain, NC offering a full range of services for a complete healthcare continuum.
LIVING CHOICES: Garden apartments, cluster homes, freestanding homes, condominiums
FEATURES: Distinct neighborhoods, interior and exterior maintenance, three meals a day, emergency pendant system, weekly housekeeping
PRICING: The Monthly Fee at Givens Highland Farms covers many of your typical household expenses and you may choose from either a 0%, 50%, or 90% refundable Entrance Fee.
Active Enriched Lifestyle
Givens Highland Farms residents contribute their broad range of interests, vast experiences, and fascinating backgrounds to enrich their new home. Nearly 375 senior residents come together at Givens Highland Farms after building lives in places across the country and traveling throughout the world. These varied experiences promote an atmosphere of camaraderie and community in every sense of the word.
Your home here will serve as the backdrop to the next chapter of your life. You have the opportunity to reach the optimal well-being of mind, body, and spirit. There are over 36 resident-led special interest groups to satisfy your need for enrichment and socialization. There are many volunteer opportunities in Black Mountain and the surrounding area where civic organizations, churches and schools welcome our residents' life experience and expertise.
Casual, Comfortable Living
A genuine welcoming atmosphere will greet you every day in this true neighborhood. The beautiful natural setting combines with many opportunities for fellowship to create a warm and inviting home. Although each type of residence provides a unique array of features and benefits, they all share the assurance of privacy, security, convenience, and community within a lush, natural setting. Since our residents have experienced various local and regional foods and are knowledgeable about menu and drink choices, our chef-created menus combine the comfort of home-cooked favorites with the innovation of restaurant-style entrees.
Gorgeous Black Mountain
The quaint yet bustling town of Black Mountain is where we call home. The stunning mountain vistas and natural beauty surround our neighborhood. There are so many opportunities to enjoy nature as well as the many local independent shops, galleries and restaurants. Find out why Oprah's O Magazine ranks Black Mountain as No. 8 in its "Ten Charming Towns You Should Visit"
New Brookside and Vista Ridge Apartments – coming soon!
Givens Highland Farms' newest apartment neighborhoods, Brookside & Vista Ridge, are your opportunity for a vibrant, active lifestyle in the Western North Carolina mountain region. Located in the heart of our walkable, natural campus, these one-and-two-bedroom apartments are conveniently located to our amenities including restaurant-style dining, an extensive library, lifelong learning classes, and more. These are almost sold out so don't delay!
Get More Information
Learn more only about this property
Click Here
Learn more about this and several properties
Add To Wishlist
Retirement Type
Continuing Care Retirement / Life Care Communities
Fitness and Wellness
Fitness Center
Fitness Classes
Walking Trails
Library
Arts and Crafts
Arts & Crafts Studio
Woodworking Shop
Outdoor Activities
Dog Park
Gardens
Community Features
Pet Friendly
Salon Services
Wifi Available
Meal Choices
Dining Room
Several Dining Venues
Personal Choices
24-Hour Emergency Assistance
Assistance With Daily Activities
Health Care Center
Long Term Care
Medication Management
Household Services
Housekeeping
Landscaping
Linen Services
Recreational Services
Community-Sponsored Activities
Educational Programs
Excursions
Scheduled Transportation
---
Floor Plans
Save community to your wishlist, share your info, and get instant floorplan emails.
Get More Information
Learn more only about this property
Click Here
Learn more about this and several properties
Add To Wishlist
---