Get More Information
Learn more only about this property
Click Here
Learn more about this and several properties
Add To Wishlist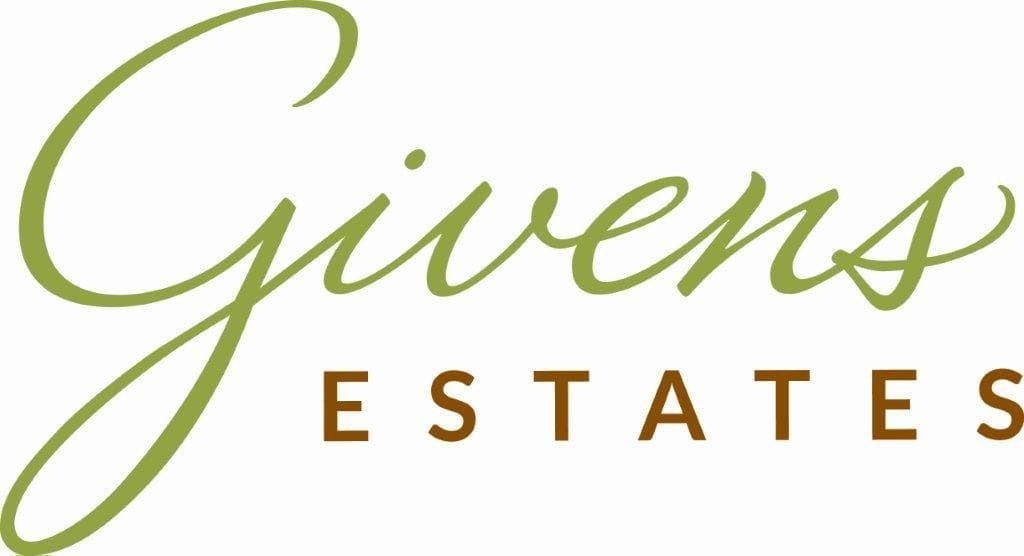 Givens EstatesRetirement Communities
ADDRESS: 2360 Sweeten Creek Road, Asheville, NC 28803, USA
PHONE: (828) 274-4800
WEBSITE: Visit Website
---
AT A GLANCE
Givens Estates is a non-profit Life Plan Community, also known as a continuing care retirement community. Located on 215-acre campus in Asheville, NC. Givens Estates offers a wide range of retirement homes to fit your active, independent senior lifestyle.
LIVING CHOICES: From independent single-family homes to apartments to assisted living apartments to skilled healthcare, Givens will be with you every step of the way.
FEATURES: Givens Estates aims to enrich your senior life by providing quality services. Residents enjoy housekeeping, grounds keeping, and maintenance services from our friendly staff. Our campus has 24-hour security and an urgent call system for additional peace of mind.
VISITS AND TOURS: Contact us to schedule an appointment.
Purpose / Passion / Possibility
Nestled among the oaks and evergreens of greater Asheville is a welcoming senior community that embodies the natural beauty and fresh perspective of the Blue Ridge Mountains. Far from a typical retirement community, Givens Estates is a place that supports your pursuit of a meaningful life and encourages you to go after it.
Beautiful grounds and spacious retirement homes aren't the only things you'll find here. Givens Estates helps you focus on what's most important by providing safety and comfort while you discover what it is you really want in life.
Givens Estates provides quality services. All residents enjoy housekeeping, grounds keeping, and maintenance services from our friendly staff.
In addition to relieving the stresses and hassles of home maintenance, you can rest assured that your security is a top priority. Our campus has 24-hour security and an urgent call system for additional peace of mind.
Quality Services
Should your needs change, you will also have access to quality health services right here on our Asheville, NC campus.
One of the benefits of retirement living at Givens Estates is that you can say goodbye to mundane chores like changing your linens, mowing your lawn, and repairing appliances. Givens Estates aims to simplify senior life by offering an array of convenient solutions. While many of our residents still choose to run errands in Asheville, such as hair appointments and pharmacy drop-offs, we do have a number of on-campus amenities. You will have access to a beauty salon, a physician's office (MAHEC), a daily clinic, and a pharmacy within the community, eliminating the need to drive into town.
All Are Welcome Here
When you become a resident of Givens Estates in Asheville, NC, you become an integral part of a senior retirement community that is better because you are here. Differences are celebrated and viewed as strengths and opportunities to broaden understanding and empathy. We strive to be a genuinely inclusive retirement community that creates a sense of belonging regardless of race, color, national origin, religion, gender, or sexual orientation.
You decide how to spend your days at Givens Estates. Residents can embark on new careers, kindle new relationships, and discover new interests. At Givens Estates, there are abundant opportunities for engaging with the senior community. You choose which diverse activities, wellness programs, dining experiences, and cultural offerings you embrace.
Convenient and Comprehensive Services 
Flexible dining program

Weekly housekeeping

Maintenance of all residence interiors and exteriors

Landscape maintenance

Emergency call system in each residence

Scheduled transportation

Guest rooms for visitors

Telephone, internet, and cable TV available

Water, sewer service, and garbage pickup

Fire Insurance on each residence
Pharmacy available on campus

Drop-in daily clinic

Social services

Fitness coaching

Home care services

Outpatient therapy services

MAHEC Physician's office

Access to high-quality, on-site health care
Get More Information
Learn more only about this property
Click Here
Learn more about this and several properties
Add To Wishlist
Retirement Type
Continuing Care Retirement / Life Care Communities
Fitness and Wellness
Fitness Center
Fitness Classes
Pool
Walking Trails
Library
Spirituality Options
Chapel
Worship Services
Movie Theater
Performing Arts Venue

Arts and Crafts
Arts & Crafts Studio
Pottery/Kiln
Woodworking Shop
Outdoor Activities
Gardens
Outdoor Space
Community Features
Guest Accommodations
Pet Friendly
Salon Services
Wifi Available
Meal Choices
Dining Room
Several Dining Venues
Personal Choices
24-Hour Emergency Assistance
24-Hour Security
Assistance With Daily Activities
Health Care Center
Long Term Care
Medication Management
Rehabilitation Care
Household Services
Flexible Dining Options
Housekeeping
Landscaping
Linen Services
Recreational Services
Community-Sponsored Activities
Educational Programs
Excursions
Resident-Run Activities
Scheduled Transportation
Volunteer Opportunities
Wellness Programs
---
Floor Plans
Save community to your wishlist, share your info, and get instant floorplan emails.
Get More Information
Learn more only about this property
Click Here
Learn more about this and several properties
Add To Wishlist
---