How Fletcher Park Inn is Keeping Strong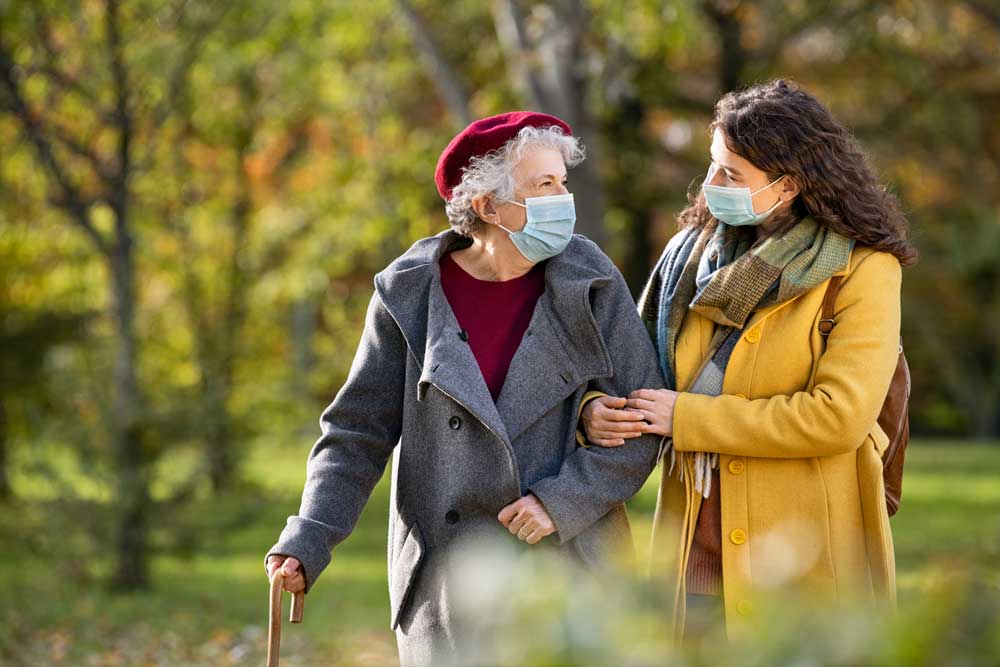 Fletcher Park Inn is a 500-acre retirement community located just south of Asheville, North Carolina. We spoke with Lisa Metcalf, Marketing Director, of Fletcher Park Inn to see how her staff and residents were faring in the wake of the pandemic.
Some of the biggest changes they've had to endure at Fletcher Park Inn are changes in daily activities, adjusting to staffing fluctuations, and the common thread of limiting human touch with their residents.
"We've had to change the way we do activities." Metcalf says, "We used to be a lot more active, as in going out places and having activities in-house. We changed to doing a lot more outside."
But keeping activities engaging and cheerful is always their goal. "We did a parade!" Metcalf says, "We did a Memorial Day Parade." Ideas like these are what keeps their residents feeling cared about and appreciated.
As with most communities we've talked to, limiting contact with their residents is a difficult challenge for both the staff and the residents themselves.
"I think for myself limiting contact with the residents has been hard. We would go down the hall and give hugs and pat people on the back. We would hold their hands and we were able to go inside their house or apartments," Metcalf says. And now? "We've kept our distance. We can't be as physical with people as we want to be. We can't put an arm around them. And for a lot of elderly people, it's so important. They don't have any family in the area."
But one thing Fletcher Park Inn is doing that slowly helps bring back some normalcy is visits with family members outside. "we've been having people outdoor, you know, letting the visit outside," Metcalf says. Safety precautions are top of mind for their staff, making sure everyone is socially distanced and taking proper personal precautions.
Fletcher Park Inn has a unique staffing structure. They are located right next to Fletcher Academy, a Christian boarding school. Fletcher Academy often has students participate in work-study programs where anywhere from 20 students a day would be working in some capacity at Fletcher Park Inn. That has changed during the pandemic now that students are quarantined in their dorm rooms.
"For a few months, we didn't have any students," Metcalf says. "It was a big change, except we had a few in our kitchen and they were getting screened. We were screening all our staff."
Another unique occurrence? At the beginning of lockdown their executive director, Linda McIntyre quarantined alongside their residents.
"We did lockdown at the beginning for six weeks. And Linda stayed here with them." Metcalf recalls. "it was very limited for about six weeks. And we've just gradually brought a few people back. And our food service director, at the time, was living in one of our apartments." While staffing was limited, Fletcher Park Inn was still able to function with its skeleton crew.
Now with more staff able to come back, they are focusing on the brighter side. Their residents.
When asked how their residents' spirits are holding up, Metcalf says, "Our residents have stayed very positive." When asked why she thinks that is, Metcalf says, "I think it just has to do with that generation."
We can all be inspired by the resilience of the Fletcher Park Inn community, its staff, and its residents.
"They've been through the depression. They were raised by parents from the depression. They've seen a lot going on in the world," Metcalf observes. "And for a lot of our residents, it's their faith, their Christian faith. They're very positive and uplifting and they're very thankful for the things that we've done to keep them safe. They are appreciative they, you know, it's a little aggravating that you can't have your family come in and eat lunch with you, that you can't have them come in to visit you but they know it's to keep them safe and to keep others safe. So they appreciate it."
If residents of Fletcher Park Inn can show love and appreciation during times of global crisis, we can follow their lead.
---