Feeding a Community During COVID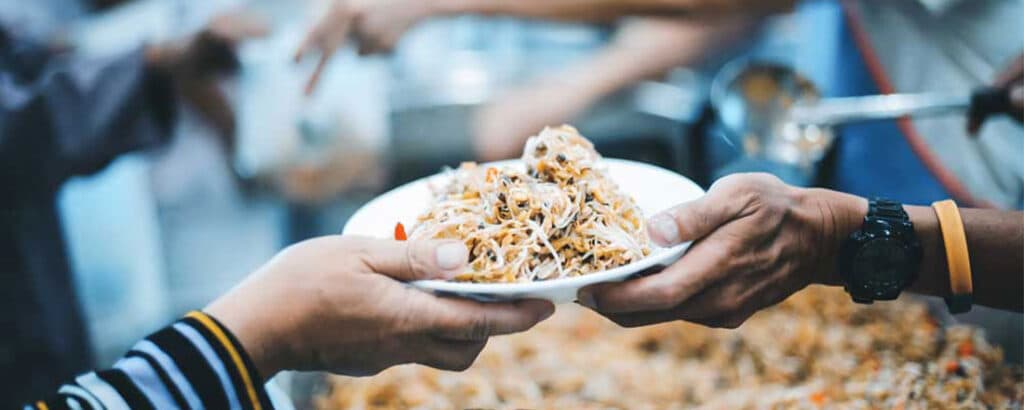 We asked Diana Mashburn of College Walk Senior Living in Brevard, North Carolina about the most surprising challenge COVID has presented. Without a second thought, she says, "How much effort goes into delivering meals. And having a dining room that's closed down." Pre-COVID, there were around 200 meals served in their beautiful restaurant-style dining facility. Now that it's closed for resident's safety, the staff at College Walk are delivering meals to resident's cottages and apartments.
They've had to increase their staff to meet the demand. The virus has affected jobs in a way most wouldn't expect. "We have dishwashers who aren't working because now you have disposable products that you're using instead." Delivery was only 20 feet when residents were able to enjoy the dining area. Now meals need to be prepared with travel time in mind. The goal is that they still arrive at the perfect temperature.
Mashburn describes how the staff of College Walk rose to meet that challenge. "They've got it seamless now. It's pretty much like clockwork. We have a team that delivers to Independent Living, to 113 apartments." Residents have pre-chosen their meals. They are then delivered on racks by staff. That kind of planning doesn't come easy. Residents receive menus a week or two prior. They circle their choice of entrée and the College Walk team plans the perfect sides to go with their residents' choice.
Some other surprises? No soups. "You can't do soups because they just fail miserably. It's hard to keep those items hot. Especially traveling by racks."
Staff also deliver meals by car adding another level of planning and consideration. "Staff use two cars to deliver to the houses and the cottages. They'll open up the trunk of the car and they've got the meals situated like clockwork and residents know to be there. Two and Three o'clock. We've been able to streamline and can get it done quickly."
It's not just meals to configure, either. "We are doing daily, Monday through Friday, what we call snack. We also have our Activities Director and the Director of Nursing deliver 250 snacks and an activity." Sometimes the activities are a crossword puzzle, coloring pages, or create-a-caption for pictures. "You know, a squirrel looking in a window and you've got to come up with a caption."
Mashburn and College Walk staff see an extra delivery as another chance to check in with 250 people. "We get to ask, 'How are you doing?' It gives us another chance to wave."
Fridays offer even more fun. "Fridays we do a mobile happy hour. Whiskey sours, wine, beer with the golf cart all decorated. People come out to the end of their driveway. And our residents in apartments will be on the patios. They're finding ways to still be outdoors." College Walk provides residents with 33 acres to enjoy.
And what is the hardest change they've had to face with COVID?
"Not touching," she says. "When people need to hug. With greetings and goodbyes. Even people who are moving into College Walk." Sometimes when residents would sign a contract it would end with a warm hug. Or during more difficult times when the human touch is vital. "When somebody's screaming, having lost a spouse. You know, there are changes in your life and sometimes a hug is something that you need."
Everyone is having to think about communicating "from the nose up." College Walk's staff make a special effort to continue building relationships with their residents.
You may be surprised to hear how the residents are faring. "They're not whining," Mashburn says with a laugh. "I would be! They are amazing with that. They're so appreciative. We've gotten so many cards, flowers. We've had pizza ordered for us. Donuts! I mean, they just keep showering us with affection. In recognition of what is being done for them because they see the extra lengths that we're going to."
There's a major lesson being learned at College Walk. Mashburn reflects on that lesson with a smile. "There's a lot more compassion here. You're seeing compassion on both sides. You thought it was there before? But it's even deeper now."
---